Reservation
Гастробар Too Chi открыл свои двери для Вас 27 апреля, Вы можете забронировать столик, чтобы узнать о новых представлениях о еде. Для резервации, пожалуйста, позвоните нам по телефону +7 812 635-05-25 с 12:00 до 23:00. Или используйте форму бронирования.
Спасибо за обращение!
Наши менеджеры скоро с вами свяжутся.
Сообщение не отправлено, убедитесь в правильности заполнение полей
Experience
TOO CHI
Gastronomic bar
The refined philosophy of the institution is revealed in regular themed dinners and novelties in the menu from brand chef Andrei Solodin.
TOOCHI introduces you to new tastes.
The cocktail menu was made specially for the bar by mixologist Sam Konyakhin, the restaurant sommelier - Marina Zlobin.
Winner of the "Public Space Award" 2018
Menu
Beetroot Tartar with Stracciatella and rice chips
390
Spiced Pickles with coriander and chili
220
Salad with stracciatella cheese and tomatoes
470
Vegetable salad with avocado and tomatoes in soy-sesame dressing
390
Chicken liver pate with sun-dried tomatoes
450
Beef tartare with red caviar on crispy dough
480
Spicy salad with beef and cucumbers
490
Lamb tartar with dried beetroot, corn mustard and chicken yolk
480
Salad with fresh tuna, vegetables and tomatoes
480
Sashimi yellowfin tuna with wasabi and ginger sauce
400
Spicy tuna tartare with flying fish roe (tobiko) and tapioca chip
450
Tuna tataki in crispy breading with pickled apple
490
Salmon seviche with grapefruit and peruvian sauce
560
Beef Tataki with Japanese Kohlrabi Miso Sauce
520
Dimsams with shrimps and two types of caviar, served with soy and chili sweet sauces
550
Dimsam with salmon and halibut, served with soya-citrus sauce
420
Vegetable spring-rolls
320
Warm beef salad with eggplants, coriander and garlic chips
450
Dimsam with eel and chicken, served with avocado and wasabi sauce
350
Tuna and Chicken Dimsams, served with yoghurt and kimchi sauce
350
Fried Bao with marinated tuna, kimchi sauce and ricotta
400
Tom Yum soup with chicken and prawn
520
Fo Bo soup with beef and soy sprouts
410
Rich chicken broth with wonton and shiitake mushrooms
390
Buckwheat noodles with spicy beef and mini corn
520
Grilled beef steak with sweet potato, yogurt and sriracha sauce
790
Thai-style rice with chicken and prawn
490
Charcoal Chicken with Guacamole and Pumpkin Seeds
420
Lamb with curry sauce, yogurt and crispy rice
690
Singapore style noodles with shrimps
550
Baked eel with mashed potatoes and "aju amarillo salsa"
620
Pan-fried beef with chinese mushrooms
580
Crushed beef with dried beets and yogurt
580
Halibut with fennel and crispy dill
750
Salmon steak with coconut milk and green curry sauce
750
Pistachio roll with raspberry and mascarpone
450
Carrot cake with passion fruit mousse and mascarpone ice cream
370
"Popsicle ice cream" dessert (vanilla ice cream, chocolate, coconut)
250
Soft caramel lemon and brownie
350
Coconut ice cream with chocolate and lime mousse
330
Balaklava Chardonnay Brut, Zolotaya Balka Winery, Russia
290
Cava Brut Vibracions, Cavas Masachs, Spain
290
Muscat Classic, Yubileynaya Winery, Krasnodar, Russia
260
Passaros Alvarinho-Loureiro, Anselmo Mendes, Vinho Verde, Portugal
360
Sauvignon Blanc, Paddle Creek, Marlborough, Australia
450
Cesari Pinot Grigio delle Venezie, Gerardo Cesari, Italy
450
White Zinfandel Anthony's Hill, Fetzer, California, USA
360
Rose d'Anjou La Jaglerie, Marcel Martin, Loire Valle, France
360
Pinot Noir Raevsky Winery, Krasnodar, Russia
370
G7 Cabernet Sauvignon, Vina Carta Vieja, Chile
390
Duca della Rocca Primitivo, Contri Spumanti, Puglia, Italy
450
Proximo Rioja, Marques de Riscal, Spain
480
Half-bottles wines / 375 ml
Prosecco Superiore Valdobbiadene Giall'oro, Ruggeri & Co., Italy
1900
Paul Bara Brut Reserva Bouze Grand Cru, Paul Bara, Champagne
4900
Gavi di Gavi Granee, Beni di Batasiolo, Piemonte, Italy
2300
Riesling Wachenheimer, Dr. Buerklin-Wolf, Pfalz, Germany
2300
Chablis, Domaine Garnier et Fils, Burgundy, France
2600
Chateau Beaumont, Haut-Medoc Cru Bourgeois, France
2200
La Montesa Rioja, Bodegas Palacios Remondo, Spain
2500
Villa Donoratico, Tenuta Argentiera, Bolgheri, Italy
2600
Sauternes La Chapelle de Lafaurie-Peyraguey, France
3500
Prosecco Corvezzo Extra Dry, Veneto, Italy
2300
Cava La Vida al Camp Brut, Catalunya, Spain
3200
Cremant de Limoux Brut Nature, Domaine de Mouscaillo, Langedoc, France
4600
Andre et Michel Brut Nature, Drappier, Champagne
8700
Louis Roederer Brut Premier, Champagne
11500
Picpoul de Pinet Feline, Felines Jourdan, Languedoc
3100
Domaine Cady Anjou Blanc, Loire Valle
3500
Chateau Marjosse, Entre-deux-Mers
3500
Sancerre Les Baronnes, Henri Bourgeois, Loire Valle
5300
Chablis Premier Cru Montmains, Jean-Marc Brocard, Burgundy
7000
Mersault Les Clous, Bouchard Pere & Fils, Burgundy
11500
Puligny-Montrachet, 1er Cru Les Folatieres, Domaine Jean-Louis Chavy, Burgundy
14400
Greco di Tufo Montesolae, Azienda Agricola, Campania
3100
Pinot Grigio Terre di San Lorenzo, Lis Neris, Friuli
3400
Vermentino Etichetta Nera, Cantine Lunae, Colli di Luni, Liguria
4700
Gewurztraminer Lyra, Nals-Margreid, Alto Adige
5300
Gavi dei Gavi Etichetta Nera, La Scolca, Piemonte
7500
Batar, Agricola Querciabella, Toscana
12100
White wines / Austria & Germany
Gruner Veltliner, Loimer, Kamptal, Austria
3300
Weissburgunder, Burg Ravensburg, Baden, Germany
3500
Riesling Weltinger Alte Reben, Nik Weis, Mosel, Germany
4200
Sauvignon Blanc Eichberger, Skoff, Sudsteiermark, Austria
4200
Riesling Trocken, Robert Weil, Rheingau Qualitatswein, Germany
5500
White wines / Other countries
Chardonnay Esse, Satera LLC, Crimea, Russia
2300
Verdejo, Jose Pariente, Rueda, Spain
2700
Sauvignon Blanc Rapaura Springs, Vinultra, Marlborough, New Zeland
2900
Albarino, Zarate, Rias Baixas, Spain
3300
Pavel Shvetz Cler Polati Uppa White, Uppa Winery, Sevastopol, Russia
5700
Whispering Angel, Chateau d'Esclans, Provance, France
4500
Rosato Rocca di Montegrossi, Toscana, Italy
3000
Grands Classique, Domaine de la Presidente, Cotes du Rhone Villages, Rhone Valle
2900
Le Libertin, Domaine Mongeard-Mugneret, Bourgogne Passe-Tout-Grains, Burgundy
3700
Le Rouge des Cornus, Domaine de la Garreliere, Touraine, Loire Valle
4300
Chateau Potensac, Medoc, Bordeaux
5900
Saint-Joseph, Domaine Pierre Gaillard, Rhone Valle
6200
Chateau Marquis de Terme Grand Cru Classe Margaux, Bordeaux
12900
Domaine Rossignol-Trapet Gevrey-Chambertin Vieilles Vignes, Burgundy
14000
Vosne-Romanee Premier Cru Les Beaux Monts, Domaine Daniel Rion & Fils, Burgundy
16200
Nerello Mascalese Aglaea, Tenuta di Aglaea, Sicilia
3300
Nebbiolo Il Crutin, Manzone, Langhe, Piemonte
3900
Chianti Classico, Agricola Querciabella, Toscana
4800
Petit Verdot, DG Vini, Lazio
5200
Le Stanze del Poliziano, Poliziano, Toscana
8900
Amarone della Valpolicella Classico, Zenato, Veneto
12500
Barolo Castiglione, Vietti, Piemonte
15400
50 & 50 Capannelle, Toscana
26500
Sassicaia Bolgheri, Tenuta San Guido, Toscana
30000
El Castro de Valtuille, Castro Ventosa, Bierzo
4000
Marques de Riscal Reserva Rioja, Marques de Riscal
4200
Emilio Moro Ribera del Duero, Emilio Moro
4800
Martinet Bru, Mas Martinet, Priorat
6700
Red wines / Other countries
Merlot Esse, Satera LLC, Crimea, Russia
2500
Markoth Winery Cuve #1, Alexey Tolstoy, Krasnodar, Russia
3100
Shiraz Angel's Share McLaren Vale, Two Hands, South Australia
4900
Spatburgunder, Kuhling-Gillot, Rheinhessen, Germany
5200
St. Laurent Reserve, Schloss Gobelsburg, Niederosterreich, Austria
7800
Pinot Noir Vin de Days Johan Vineyard Willamette Valley, Day Wine Company, Oregon, USA
13200
Apricot brandy and aperol mixed with apple bitter and sparkling wine
Elderine liqueur and fresh grapefruit mixed with pink lemonade and sparkling wine
Apple distillate and almond liqueur shaked with hibiscus, lemon and elderberry bitter
Mango vodka and aperol shaked with lemon and grapefruit bitter
Gin and kafir lime leaves shaked with almond syrup, falernum and lime juice
Tequila sustained on black cardamon and grapefruit, mixed with peychaud's bitter and soda
Rye whiskey and berry liqueur shaked with lemon and italian amaro
Two types of rum blend mixed with chocolate bitter, lemon zest and spices
Gin and sweet vermouth mixed with suze bitter and fernet branca
News
18 June
Визитная карточка гастробара TOO CHI
Визитная карточка нашего гастробара заключается в том, чтобы вы удивились. Подаче, вкусу, гармонии. На фото — наш знаменитый нежнейший паштет, о котором мы скажем еще не раз. Нельзя обходить стороной прекрасное, надо обязательно пробовать.
29 May
Освежающий лимонад в гастробаре Too Chi
Если очень долго смотреть на фотографию, то непреодолимо захочется нашего охлажденного лимонада. Посмотрите на малину. Теперь на графин. На надпись «Too Chi». Ну что, уже хочется? ;)
Load more
Gourmet week
Every Thursday
Presentation of the new sophisticated set from chef Andrei Solodin.
This week:
Contacts
Since 27 of April we open daily for you to give you pleasure from food. All our dishes prepared only from fresh foodstuff
Open hours
Monday - Thursday: 12:00 - 23:00
Friday - Saturday: 12:00 - last customer
Sunday: 12:00 - 23:00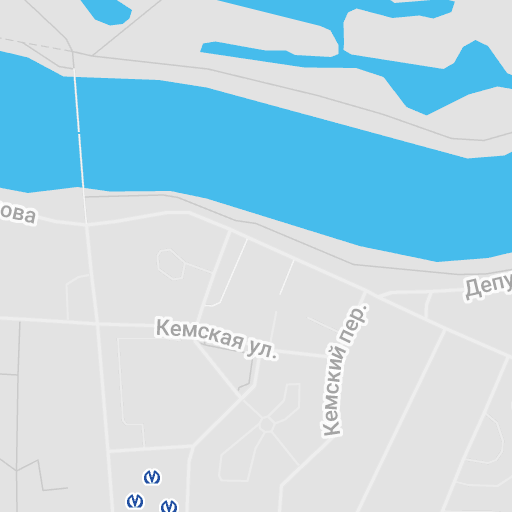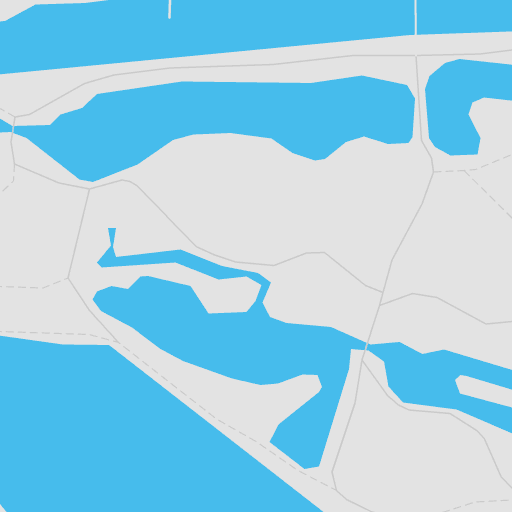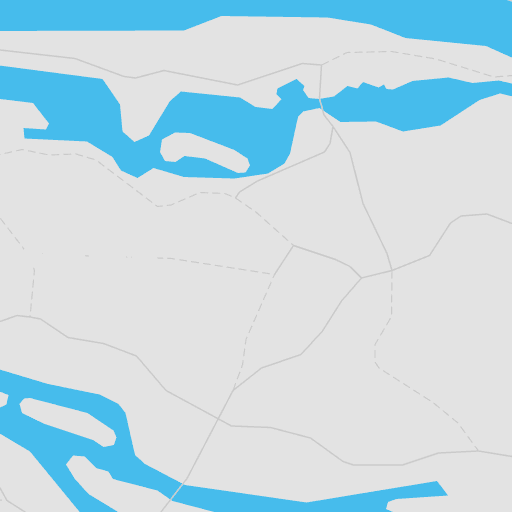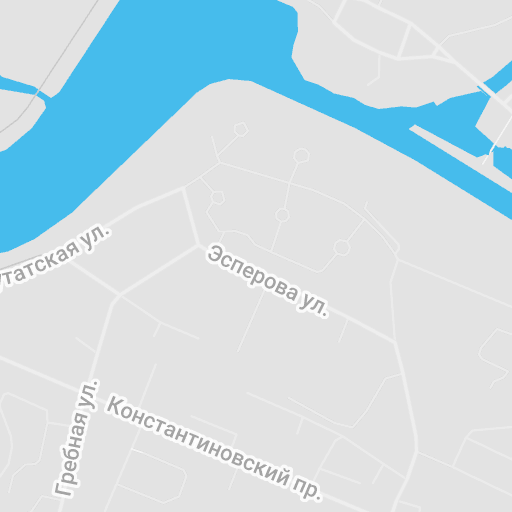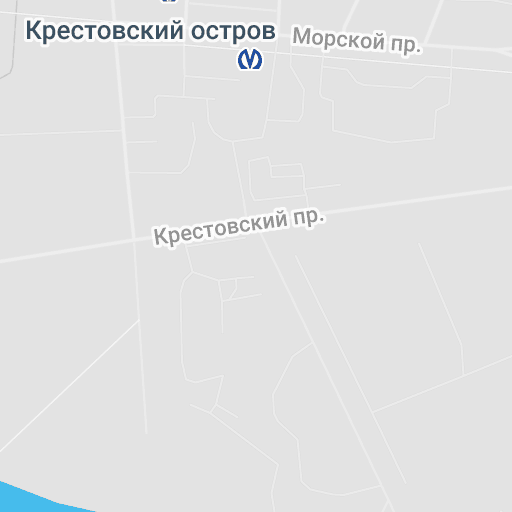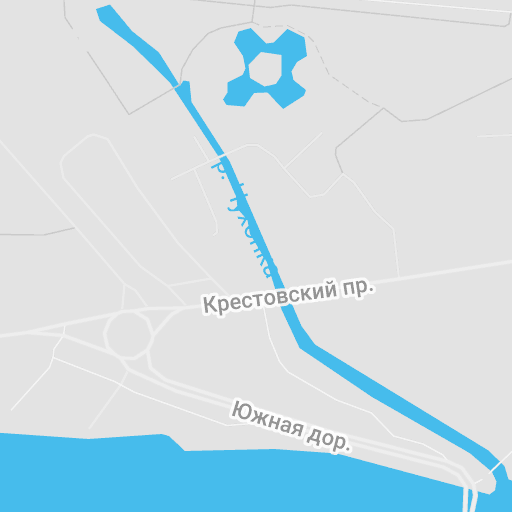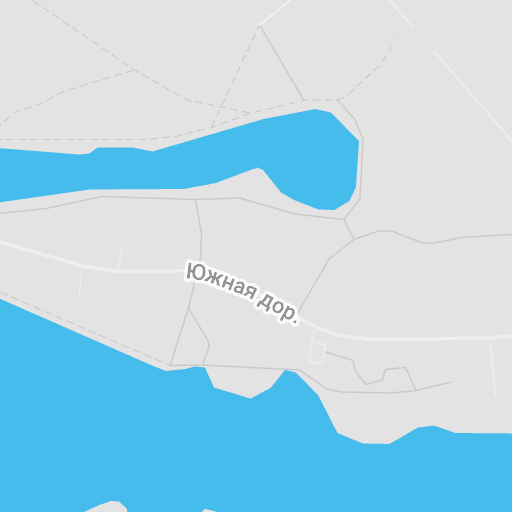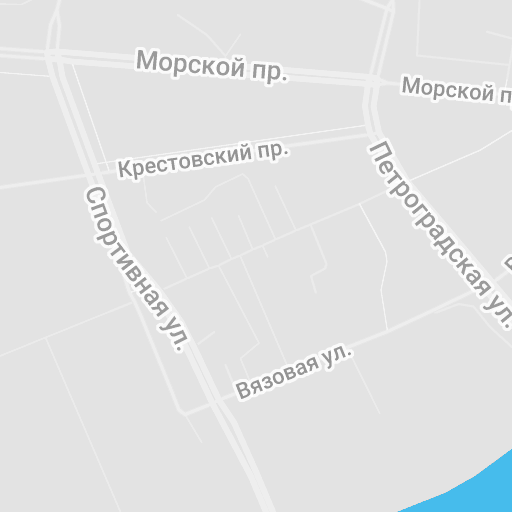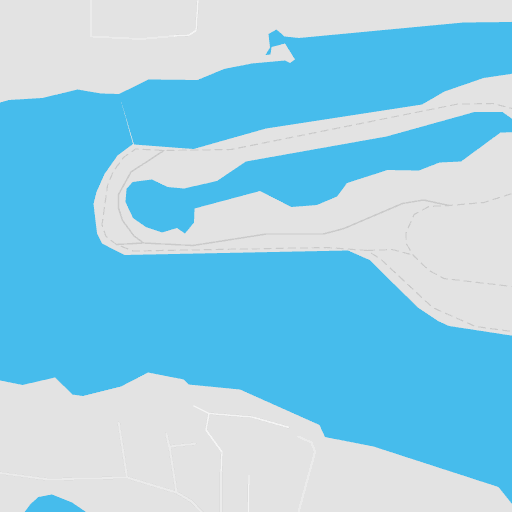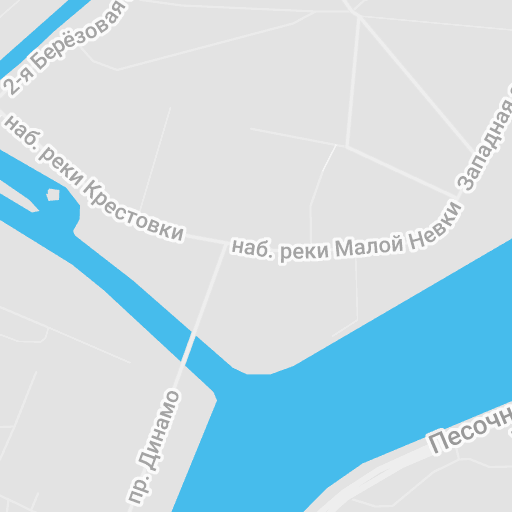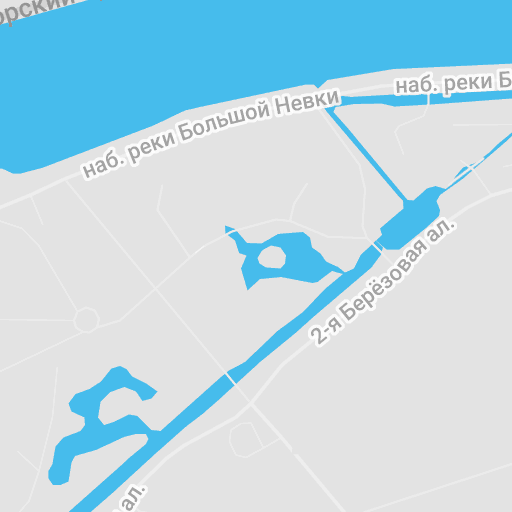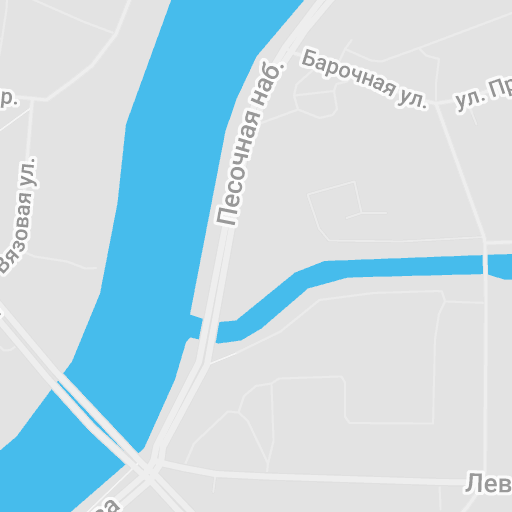 Картографические данные © 2018 Google
Нас можно найти по запросам: гастробар Too Chi, гастро бар ТуЧи, гастрономический ресторан TooChi.